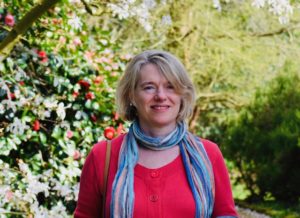 This site came about due to my interest in improving life quality for older people and children who struggle with confidence and a firm sense of self.  I hope it will be helpful for all those who know people with dementia.  I feel that much can be gained for all through approaching life stories using the arts.  Enhancing others' lives through the arts is within all our reach.  Helping the vulnerable is not just the terrain of small groups of professionals!
The site has come from direct experience personally and professionally.  There has been much to learn over the past five years watching Vascular Dementia and Alzheimer's progressively damage my parents cognitive and physical abilities.  Press link for an article about this.
I would love to see an increase in the number of reminiscence and reflection groups  within the community as well as in homes for the elderly.  The arts can be used as a tool to connect with others as well as  self and can stop withering and wilting!  There is enormous scope for positive creations involving the use of life stories within any family; young or old.
Life story work involves looking for and finding something of the unique story that lives in us all.  This is so important when faced with fragility of any sort because of the connection it can ignite.  I hope the site provides a combination of practical application and encourages informed but finely tuned response.  Music, art, poetry and literature   can be powerful in building up strength when needed.
I have been a social worker for many years and continue to enjoy looking for different ways of viewing situations.  This keeps me from becoming stale and second hand.  Learning is life-long!  My day job is as a life story lead in post adoption support.
The academic knowledge and training below have informed my work and many of the ideas for engagement and connection that are shown on this website. We all constantly borrow and build from each others contributions when we reach out to help, creating our own rich repertoires.  Wikipedia and You Tube are wonderful resources.  You will find links within this site to relevant sources of further information.  Trust and some faith in the process are all that is needed to apply suggestions in your life!
Qualifications and courses that have helped me approach the topics on the site are:
Diploma in Child Counselling Using the Arts [2021] Institute for Arts in Therapy and Education
Post Graduate Diploma in Psycho-Analytical Observational Studies [2015] Tavistock Institute
Post Graduate Diploma in Applied Social Studies and CQSW [1990] Goldsmiths University
Diploma in the Montessori Teaching Method [1986]
Bachelor of Social  Science in Social Administration [1984] Manchester University
Certificates:
Certificate in Child Counselling [2017]  Institute for Arts in Therapy and Education
Certificate in Cognitive Behavioural Therapy [2016]
Certificate in Emotional Literacy [2002]  Institute for Arts in Therapy and Education
Certificate in Play Therapy [1998]  Roehampton Institute
Certificate in Therapeutic Communication with children and Adolescents [1997]  Tavistock Institute
Therapeutic Communication with Children Course [1996]  British Association of Psychotherapy
Natalie Salaman